Architecture that's authentically you.
Since 1975, the firm of James Hricko Architect LLC (JHA) has delivered precise, purposeful, and inspired architecture across Northern Virginia. Each project is a journey of discovery – revealing both the authentic and the extraordinary in residential and commercial architecture. JHA designs buildings and spaces to suit the way you live and work.
We are fortunate at JHA to have assembled some of the most ambitious and creative minds in structural, mechanical, and electrical engineering, land planning and landscape architecture, and interior design. This has allowed us to develop a process and approach that responds directly to a client's unique aesthetic and practical needs.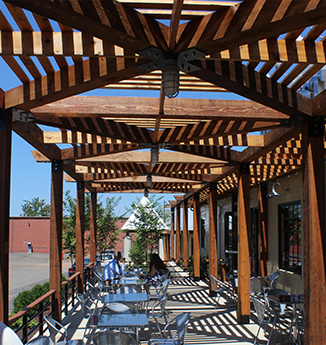 Our Philosophy
Architecture must be poetic as well as pragmatic. At JHA, we do not force a style or agenda. Instead, we carefully listen and guide our clients to a place where art and function meet. There are essential qualities we believe thoughtful architecture embodies: a strong integration with nature and the topography; careful regard to light, sun, wind, and views; respect for context; appropriate use of materials, size, and scale; and a design that considers the realities of budget without sacrificing attention to detail. Inspiring architecture is created at the intersection of these elements.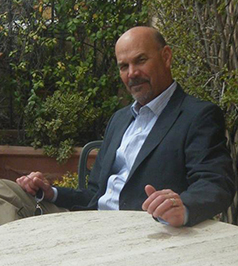 "Serving the community is the fun stuff and one of my greatest pleasures as an architect."
James "Jim" Hricko
Our founder, your architect
James "Jim" Hricko founded JHA to bring inspired architecture to the Northern Virginia community he loves. Mr. Hricko received his Bachelor of Architecture degree from the University of Notre Dame and continued his studies at Catholic University of America in City and Regional Planning. After receiving his license as an architect from the Commonwealth of Virginia, he worked with firms as an architect and planner in Washington, DC, Virginia, and with the Department of the Navy before opening his own firm.
Mr. Hricko is currently involved with Fauquier Habitat for Humanity. He served on the board of directors for six years and was its president for three years. He designed the Sterling Court Duplex Community for fourteen families in Warrenton, Virginia. He has served as Chairperson of both the Planning Commission and Architectural Review Board for the historic Town of Clifton, Virginia, where he wrote and illustrated the "Architectural and Planning Guidelines" for the town.
---
The JHA Team
James Hricko
James Hricko received a Bachelor of Architecture Degree from the University of Notre Dame followed by a Master's Program at Catholic University of America in City and Regional Planning. He worked in medium to large sized firms in Washington D.C. and with the Department of the Navy as an Architect/Planner before starting his own firm.
Hobbies include: riding his vintage 1979 Triumph Bonneville motorcycle, traveling, mountain biking, and hiking.
Kevin Pearson
Kevin and Jim have been working on projects together since the early 1990's. He joined our team again in the fall of 2018 after working with an engineering firm in Manassas, Virginia for sixteen years. Kevin was born and raised in Northern Virginia. He attended Northern Virginia Community College where he earned his Associates Degree in Architecture and later became their instructor for the Computer Aided Drafting Program. Kevin is our lead CAD technician and Project Coordinator.
Hobbies include: woodworking, restoring old furniture, and restoring his vintage corvettes.
Ann Null
Ann Null received her Bachelor of Architecture Degree from the University of Toronto and is a LEED accredited professional through the U.S. Green Building Council in design and construction. Ann has worked for small and medium sized architectural firms in the Washington D.C. area. She has experience in residential and commercial projects.
Hobbies include: art (especially oil painting), cooking and traveling.
Alicia Thornton
Alicia Thornton received her Bachelor's Degree in Interior Design at the Art Institute of Philadelphia in 2005. She has passed the National Council for Interior Design Qualification (NCIDQ) exam and is a LEED accredited professional. With over ten years of experience in all facets of design including commercial, hospitality, and residential, Alicia is excited to take your vision from concept to reality.
Hobbies include: cooking, art, outdoors, health and fitness, traveling.
Joya Hricko
Joya Hricko received a Bachelor's Degree in Fine Art from Indiana University and a Master of Education Degree from the University of Mary Washington. She taught ESOL in public schools and is now our business administrator, website manager, and photographer.
Hobbies include: traveling, mountain biking, hiking, and landscape design.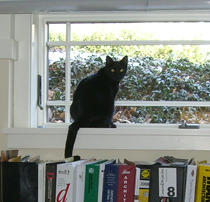 Yin
Yin is the hardest working member of our team.  He is a ten year old, fifteen pound black cat with intense yellow/gold eyes. He agreed to let us adopt him from the Fauquier County SPCA and has been a major player on the JHA team since the day he arrived. Yin puts in a full day in the office, greets clients, and attends many of the meetings.
Hobbies include: eating, sleeping, yoga.
Consultants to our team
Consultants to our team include Structural, Mechanical, and Electrical Engineers, Land Planners, and Landscape Architects. We work with these professionals on a variety of projects.
Summer Interns
Summer Interns play a big role on our team. We have been hiring summer interns for the past fifteen years and encourage students working on their architectural degree to apply for an internship with our team. Because we are a small firm and we work on a wide variety of projects, our interns receive experience in many areas. We learn as much from the interns as they learn from us, so we all benefit. This learning environment is one of the most enjoyable aspects of our profession. Interested students should send an email to jhricko@verizon.net as early in the year prior to summer break as possible.  
---
Contributions to our community
Primitive Baptist Church restoration, Clifton, Virginia
The Clifton Park Gazebo, Clifton, Virginia
The Clifton Footbridge over Popes Head Creek, Clifton, Virginia
The Theater and Arts Barn restoration, Clifton, Virginia
Clifton Creative Play Center, Clifton Elementary School
Pedestrian Plaza Design at the Caboose, Clifton, Virginia
Sketch of Webb Art and Nature Center, Clifton, Virginia
Drawings for First Day Covers, Clifton, Virginia
Fauquier Habitat for Humanity
–  Single family house design – Rappahannock County, Virginia
–  2 single family house designs – Warrenton, Virginia
–  Seven Duplex Community, Sterling Court, Warrenton, Virginia
Professional memberships
American Institute of Architects – National
AIA Virginia Society
AIA Northern Virginia
International Code Council